Posted on March 22 2023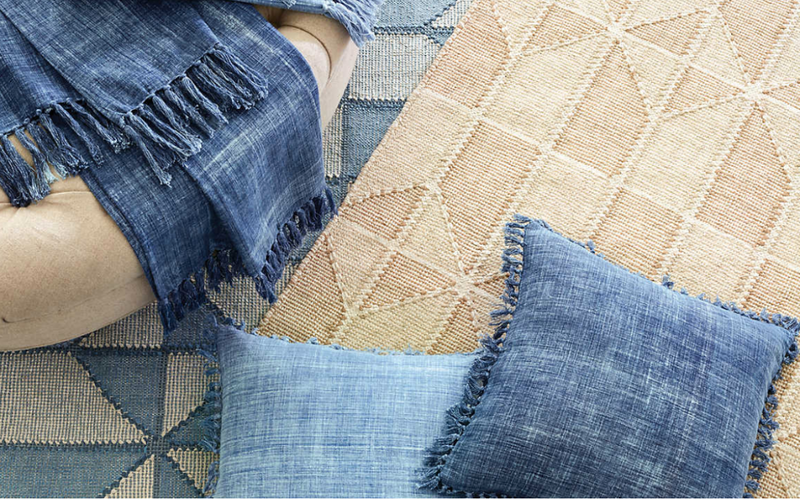 When it comes to choosing a rug for your home, natural fiber options like jute and sisal have gained popularity in recent years. These materials are known for their durability, sustainability, and earthy aesthetic. However, there are also some drawbacks to consider. In this blog post, we'll explore the pros and cons of natural fiber rugs like jute and sisal.
__________________
The Case For Jute/Sisal Rugs:
They're Durable:
Jute and sisal are both known for their ability to withstand heavy foot traffic. These rugs are a great choice for high-traffic areas of your home, such as hallways, entryways, and living rooms.
A Point For Sustainability:
Natural fibers are made from renewable materials, which makes them an eco-friendly choice. Jute and sisal are both plant fibers that are biodegradable and compostable.
Low Maintenance:
Natural fiber rugs are easy to clean and maintain. They are resistant to stains and can be vacuumed regularly to remove dirt and debris.
A Punch of Coastal Texture:
Jute and sisal have a unique texture that can add depth and dimension to any room. They have a natural, earthy look that pairs well with blues, making them an  essential element for coastal interiors. 
Affordability:
Natural fiber rugs are often more affordable than synthetic options. Jute and sisal are both budget-friendly materials that can be a great option for those on a tight budget.
__________________ 
A Few Warnings To Consider:
Not The Softest Option:
Jute and sisal rugs are not as soft as other materials. They can feel rough underfoot, which may not be comfortable for everyone. With that said, plenty of styles in the market today offer a mix of jute with other materials such as wool or cotton. These materials blended together increases overall softness while maintaining the natural look.
Susceptible to Water Damage:
Natural rugs can be damaged by water, which can cause the fibers to swell. It's important to keep these rugs away from areas that are prone to spills or moisture. While it is resistant to stains, they are not completely stain-proof. Spills can leave a permanent mark on these rugs if not cleaned up immediately.
Not Suitable for Allergies:
Natural fiber rugs can trap dust and other allergens, which can be problematic for those with allergies. They may not be the best choice for people who suffer from asthma or other respiratory issues.
__________________  
In conclusion, natural fiber rugs like jute and sisal can be a great option for your home. They are durable, sustainable, and affordable. With that said, they may not be suitable for everyone's needs, especially if allergies are a concern. If you're considering a natural fiber rug, hopefully this information can help you make the right choice for your home.