Posted on April 13 2023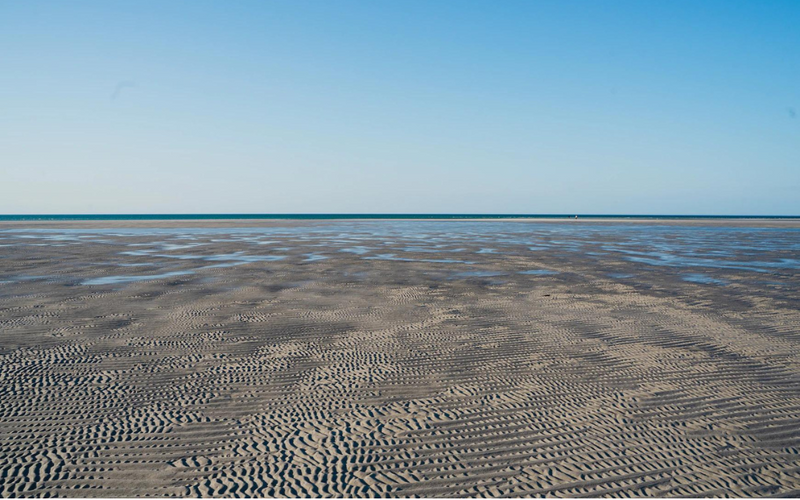 We're going to say something controversial, here it is: we think Dennis is the best town on the Cape. Yes, we're bias but there's something about the beaches, restaurants and local shops that really moves it to the top of our list.
So if you haven't visited yet, it's time to put it in your calendar and we're here to help you with a great one-day itinerary in Dennis so you're ready for your visit! Here our ideal day: 
Start your day off with a delicious breakfast at the Red Cottage, a historic Dennis staple. This cozy spot offers a wide variety of breakfast foods, including omelets, pancakes, and breakfast sandwiches. Get the home fries!
After breakfast, head over to the Cape Cod Museum of Art in Dennis. This museum showcases the work of Cape Cod artists and offers a wide range of exhibitions, events, and educational programs.
11:30 AM - Shop Local at Elburne
When you're done, stop in to Elburne for some local shopping (yes, we're shamelessly plugging ourselves in here). We curate lots of locally made goods plus some truly one of a kind items. Plus, we're women and locally owned.
12:00 PM - Lunch at The Mercantile in Dennis Village
Next, head to The Mercantile in Dennis Village for a delicious lunch. This local eatery offers a selection of sandwiches, salads, and soups, as well as a variety of locally sourced and organic ingredients. Our favorite is the Chef Salad and the Veggie sandwich (with the cranberry balsamic dressing).  
After lunch, head over to Scargo Tower, a historic landmark located in Dennis. This tower offers stunning views of Cape Cod Bay and is a popular spot for hiking, picnicking, and birdwatching.
On a hot summer day, nothing hits better than ice cream and the Ice Cream Smuggler is our favorite in town. They've been making delicious homemade ice cream since 1979. Stop in for a hot-fudge sundae, you'll love it.
3:00 PM - Relax at Mayflower Beach
Next, head to Mayflower Beach, a beautiful beach in Dennis that offers soft sand, calm waters, and breathtaking views. This beach is a great spot for a walk, swimming, and taking in the view. We recommend staying until sunset for some truly gorgeous views. 
A classic Dennis restaurant with a quaint colonial setting and some great dining and wine options. We love the french onion soup. Pro-tip: don't skip dessert, get their famous Grapenut Custard! 
An alternative is to visit to the Cape Playhouse in Dennis, a historic theater that has hosted many famous actors and productions over the years. Check the schedule for upcoming shows and performances.
----
So don't be bored at home, plan a day trip to Dennis instead. You'll have plenty to do and will leave with a taste for more. Whether you're interested in art, history, nature, or theater, you're sure to find something to enjoy. 
And if you're a Dennis fan already and haven't visited these places yet, add them to your list. We guarantee you won't regret it.